I grew up with very little personal contact with Canada's First Nations. My community was more known for its South Asian population, and even then, visible minorities and different cultures were, well, more invisible than anything.
So to attend last week's Truth and Reconciliation Commission (TRC) was as much an education for me as it was a chance to display solidarity for Canada's First Nations people. To support someone, it helps to know them.
The event itself was set-up to get to know people's stories. Residential school abuse was not presented as an abstract social issue requiring correction (which it is). The TRC wasn't just about raising awareness for an
issue
. The TRC was giving a voice to people. It's the people that make it an issue. The TRC wasn't about Canada knowing
about
residential school abuse. The TRC was about
knowing people
who endured residential school abuse.
And this was definitely my experience.
I got to know people in the main forum, as hundreds listened to repeated stories of personal trauma and abuse. I was unprepared for what I'd encounter in that main meeting room. Maybe a bit naive or stubbornly unemotional, I thought to myself as I entered the main forum, "I don't need kleenex," as volunteers handed small packets out at the entrance. I needed kleenex. I got to
know
the pain in their stories.
I got to know people on an individual level. I talked to Millie, a residential school survivor who shared some of her story as she looked through a photo album of the school she attended. As we started talking she quickly flipped to a page and exclaimed, "That's my brother!" Turns out it's the only picture of him she knows exists. He passed away a long time ago. I got to know Millie.

I anticipated attending the TRC and familiarizing myself with the issue of Canada's residential school past. And I was. But more importantly, I was familiarized with the people. History, politics, and culture produce countless issues for discussion and debate - many important ones we must address! TRC reminded me we only have issues because of people. And we need to remember to know people, not just issues.

**For a fascinating portrayal of Canada's First Nations and residential school history, check out the Witness Blanket project, where literal pieces from buildings and places associated with this history are being gathered into a large-scale work of art that bears witness to this history.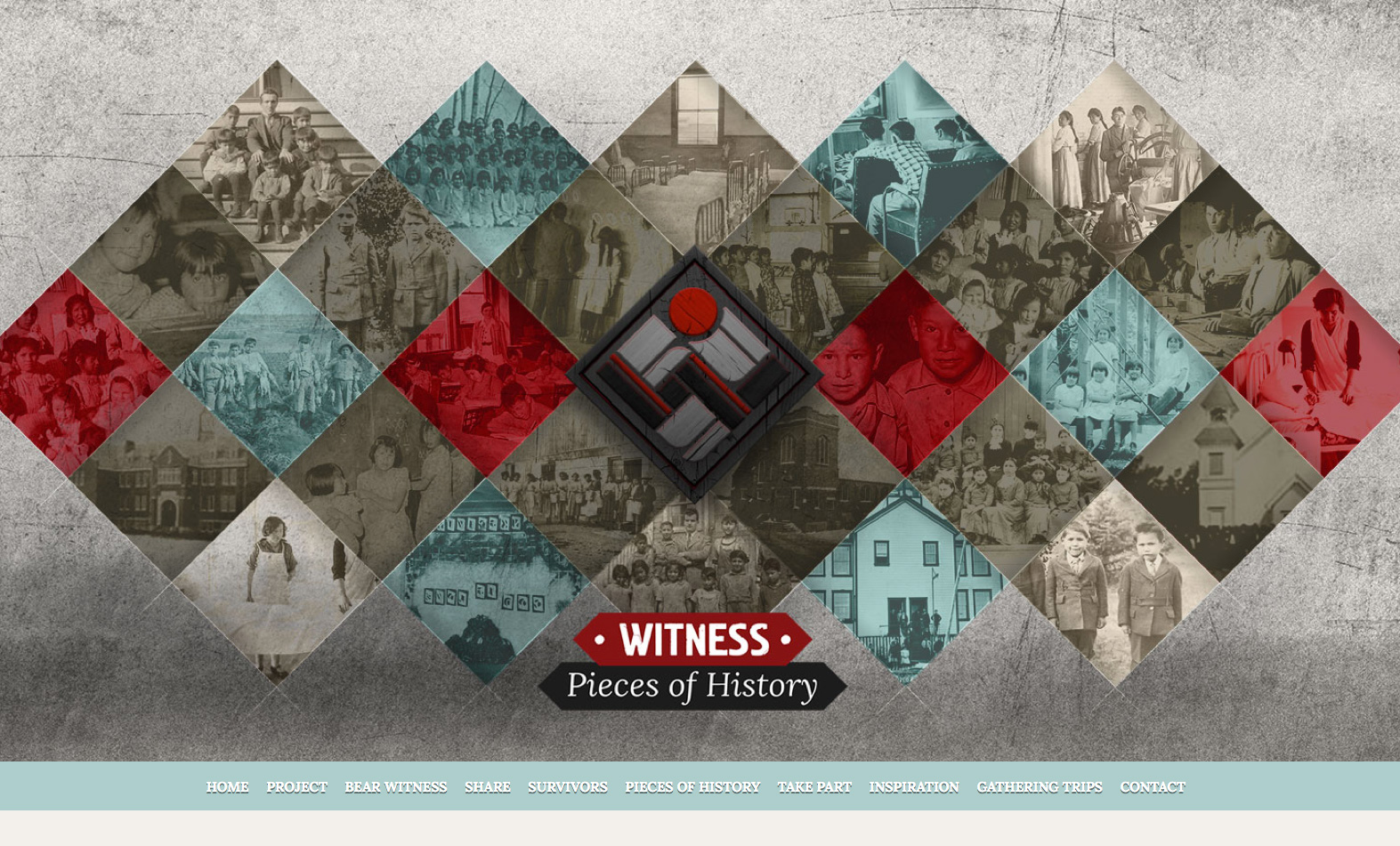 "The Witness Blanket will stand as a national monument to recognise the atrocities of the Indian Residential School era, honour the children, and symbolise ongoing reconciliation."